The volunteers are the vertebral column of our organization and we want that you bring yourself to be part of it. We have a dream about a country that we have gotten to visualize together, and even though we have lots of challenges to achieve it, every volunteer's support and fight contribute to get it.
Volunteering is for us a way of working based on an authentic interest of construction of development alternatives and a space to learn, share, transform and create.
That is the reason why, we need your help to continue constructing. Join us to work together for the country we dream about!
Learn more about us!!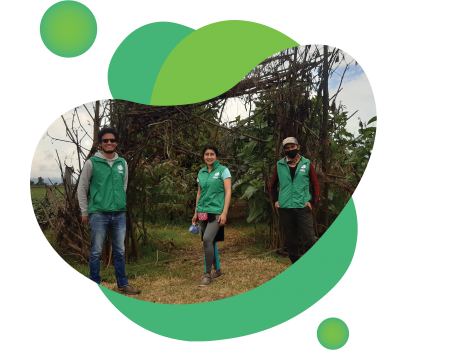 Are you interested in volunteering with us?
If you are interested in presenting your knowledge at the service of society, these are the ways you can participate: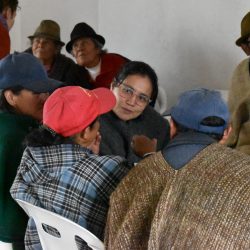 If you have always wanted to be a volunteer or you have some time to share, you can contribute with specific tasks in projects or in the organization processes. For this mode of participation, there are frequent calls.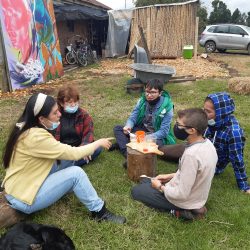 If you consider you can contribute from your expertise to the growth of an idea, process, or project and you do not count with plenty of time, but you want to donate your advice, contact us! We want to know about you.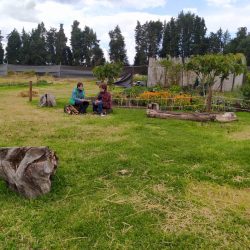 If you dream of building a different reality for our country and its communities, a reality with social justice and equity, join your hands with ours. With a few hours a week and a lot of commitment, we can turn that dream into a reality.
May I participate from any part of the world?
Yes. Our volunteers can donate work hours from any place where they are, it can be in a face-to-face or remotely way.
My work as a volunteer can be certified?
Yes. The work you do in the organization is certifiable.
I want to participate, but I do not know how. May I help?
Yes. You will always be able to contribute. Write to us and we will contact you.
Do I need a professional degree to be a volunteer?
In Académicos por Colombia we worth all kind of wisdom, then it is not necessary to have a professional degree to be a volunteer.
Do you accept volunteers from any profession?
Yes. All knowledge and wisdom can contribute to social transformation.
Do I have to go through a selection process to be accepted as a volunteer?
Yes. In Académicos por Colombia we have an assessment and selection mechanism for volunteers, from their first approach to their final connection, having in mind that their commitment is fundamental for us.